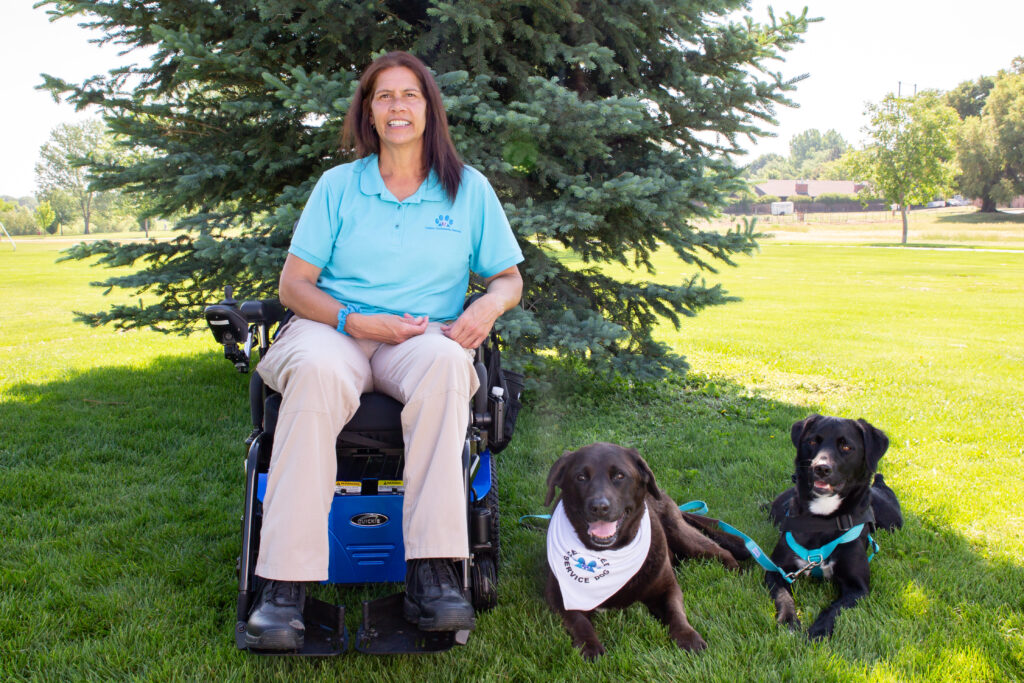 Lisa Hayes, Founder and Director of Training
Lisa Hayes, MA, CPDT-KA, founded CCH in 2012 to address the increasing need for humane dog training services that help people train their own service dogs, therapy dogs, and family dogs. Prior to an accident that left Lisa with a permanent disability, she was an educational audiologist in the schools for 13 years. Recognizing the parallels in education and dog training, Lisa embarked on studying science-based positive dog training. She achieved certifications from the Council for Professional Dog Trainers (CPDT-KA) and the American Kennel Club Canine Good Citizen Evaluator program. She has been a long-time member of the Pet Professional Guild, International Association of Assistance Dog Partners, and Colorado Dog Trainer Network. Lisa trained her first service dog in 2009 and has helped others train their service dogs using only positive training methods. Observing the benefits of the human-animal bond but the lack of adequately prepared therapy dog handlers, Lisa developed a therapy dog training program that focused on equally preparing handlers and dogs for future work in the community. She later developed what is now the Professional Canine Partnership Training Program (for therapy dogs and service dogs) for CCH and the Professional School Therapy Dog Training program for Thompson School District in Loveland, Colorado. Lisa's passion for community awareness and volunteerism led to professional consultations, community awareness presentations, and volunteer work with her own therapy dogs.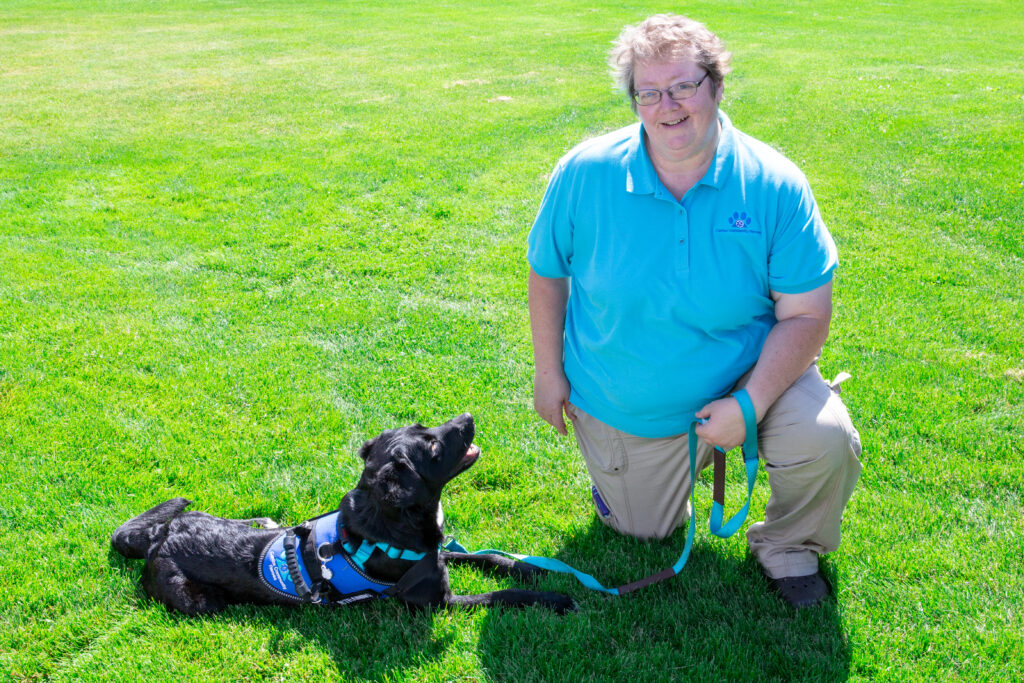 Lisa Walters, Dog Trainer and Disability Assistant
Lisa Walters, CT, CPDT-KA, has been a co-trainer and disability assistant with CCH since its establishment in 2012. Her contributions to the success of CCH includes her invaluable insight into combining the needs of dogs and a wide range of abilities of our clients. Lisa has been an integral part of the development of the CCH partnership training model. She co-developed and managed the popular CCH drop-off dog school program from 2016 – 2022. Lisa has been a long-time member of the Pet Professional Guild, as well as volunteered as a therapy dog team in hospitals, assisted living facilities, schools and community events. Prior to Lisa's career in dog training, she worked in the horse industry for 15 years and as a post-secondary sign language interpreter for 20 years with certification through the Registry of Interpreters for the Deaf. Lisa's certifications in professional dog training include the Certification for Professional Dog Trainers (CPDT-KA), Trick Dog Instructor (CTDI), and Pro Dog Trainer Certificate with Absolute Dogs, a games-based dog training program in the United Kingdom. Lisa's passion for incorporating play and fun into the dog training curriculum is what makes CCH a popular landing place for people and their dogs.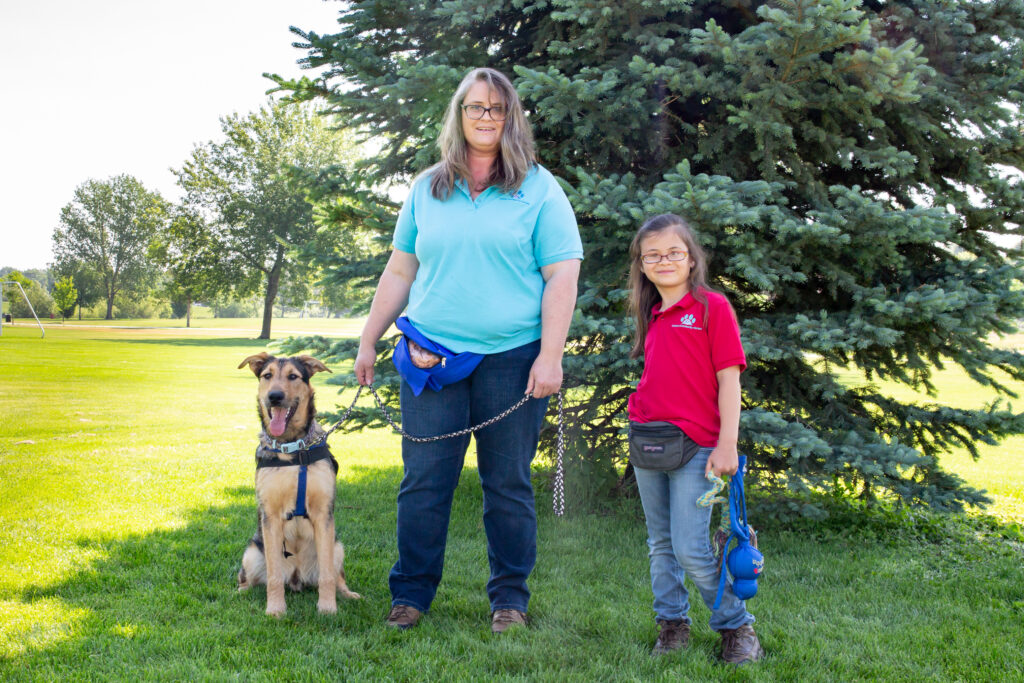 Marleila Springer, Intake Administrator and Community Liaison
Marleila, MS, is responsible for all our initial contact with the community, coordination of CCH services, and assisting individuals with information gathering. She has played an important role on the CCH team since 2015, addressing the many requests we receive for both dog training and research into service dogs and therapy dogs. Marleila has a background in dog training as an independent force-free trainer for over 15 years, including her own dog training business. She has volunteered many hours with Canine Community Heroes and holds a Master's degree in Adult Education, with an emphasis in Online Learning. Marleila's welcoming and compassionate nature, along with her vast experience makes her a valuable point of contact for community inquiries.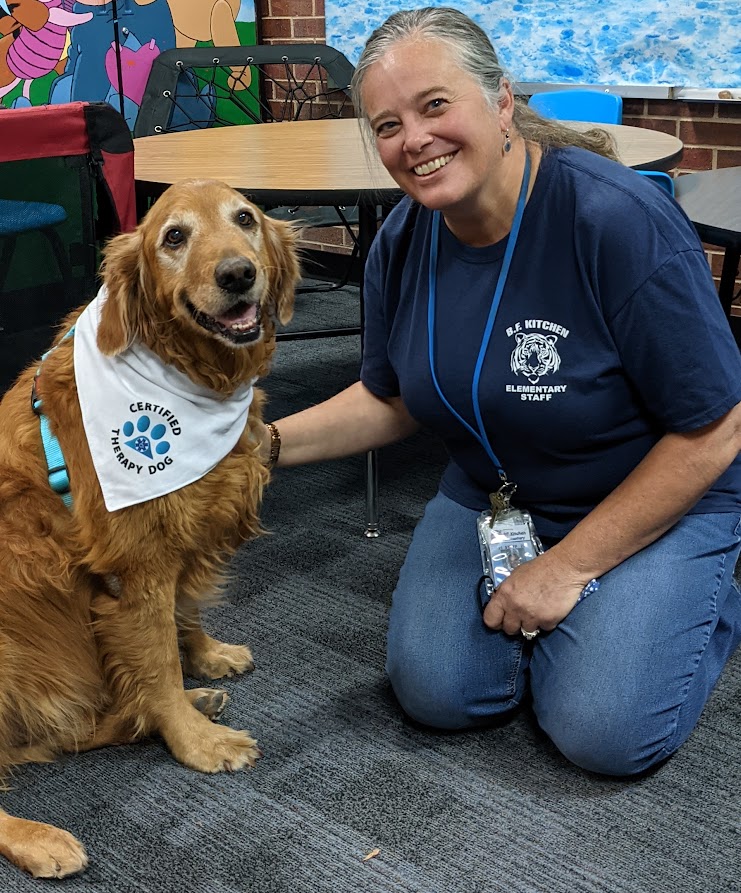 Jen VonLintel, Animal Assisted Intervention Consultant
Jen VonLintel, MS, MBA, C-AAIS is a licensed school counselor in Loveland, Colorado, specializing in animal-assisted interventions in school settings. She consults with Canine Community Heroes in helping future professional therapy dog handlers develop their Animal Assisted Intervention (AAI) programs for work in human health, education, and wellness. Jen has trained and included her own school therapy dogs in her work and implemented AAI programs in the schools since 2011. She screens volunteer therapy dog teams for her school district, mentors other education professionals with their programs, and facilitates the district-level school therapy dog training program with Canine Community Heroes. Jen is part of the teaching team at the Institute for Human-Animal Connection at the University of Denver and a contributing author/speaker in Animal Assisted Intervention, Animal-Assisted Crisis Response, and school therapy dogs. She volunteers her time on the Board of Directors for the Association of Animal-Assisted Intervention Professionals and the National Mental Health Committee with HOPE Animal-Assisted Crisis Response. Her website, http://www.schooltherapydogs.org, and School Therapy Dogs Facebook group, assists educators in best practices when setting up their own programs.