Canine Community Heroes Inc.(CCH) is a not-for-profit dog training organization located in Greeley, Colorado that offers comprehensive training programs for service dogs, professional therapy dogs, and family dogs. We are committed to force-free, reward based training methods and specialize in providing dog training instruction to teach individuals to train their own dogs.
CCH is dedicated to providing community outreach programs that improve the lives of individuals and dogs through positive interactions. Our community outreach goals are met through direct service, support, and education.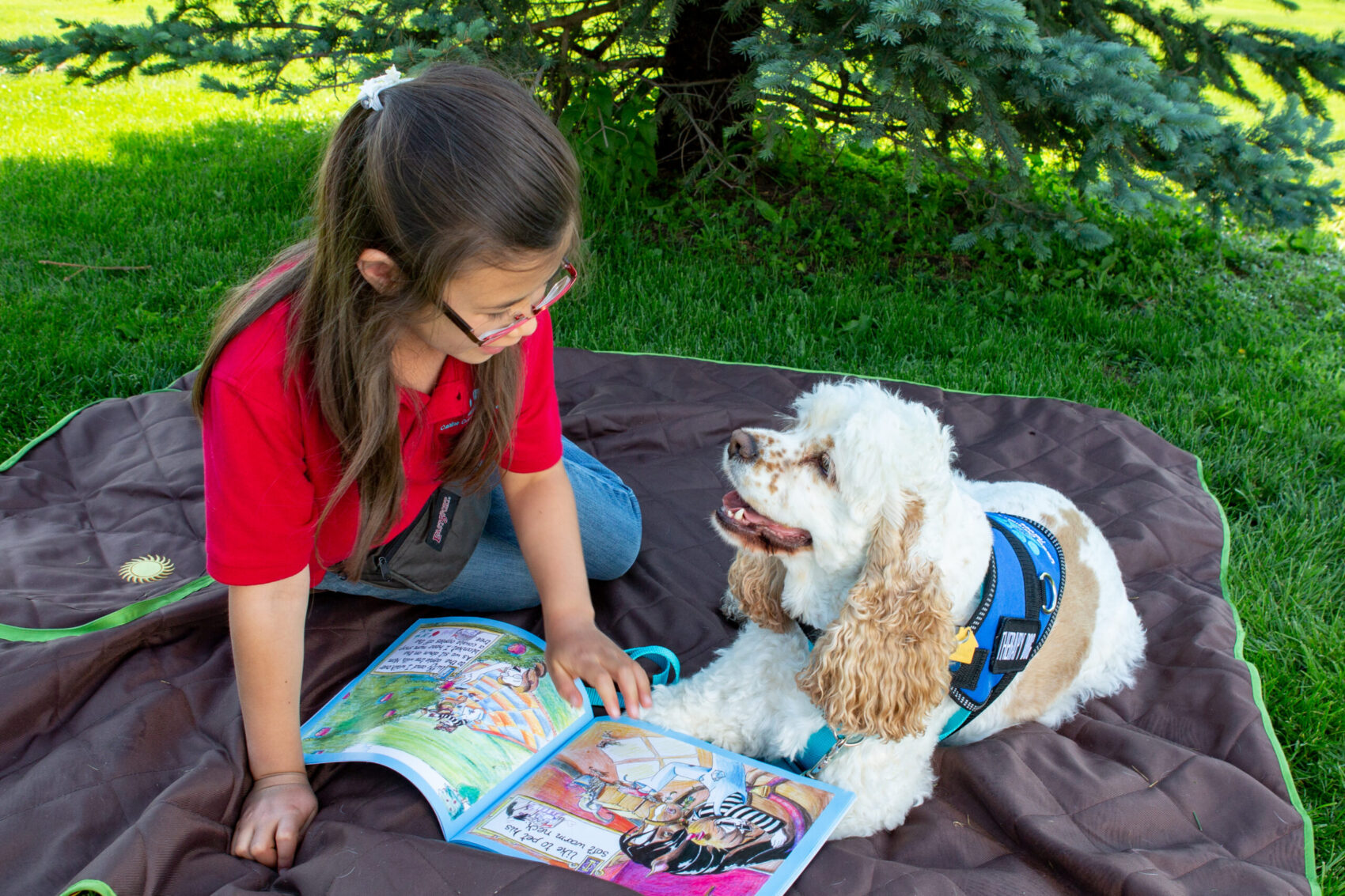 Training Dogs to be Family Members and Community Heroes
Service Dog Training
To assist a person with a disability
---
Public access
Task training
Medical response & physical assist
Pro Therapy Dog Training
To provide support to others
---
Dogs who work with a professional
Educators, counselors, specialists
Animal Assisted Intervention (AAI)
Family Dog Training
To be a well mannered family pet
---
Basic manners
Behavior modification
Relationship building
Did you know that schools are now including specially trained dogs to improve student performance? Research has already proven the benefits of the human-animal bond, and now schools are tapping into those benefits. Goals to improve school attendance, emotional health, therapy outcomes, and academics are being achieved with the participation of school therapy dogs. Animal Assisted Intervention (AAI) is the umbrella term used for the specific activities that address these goals. For example, an AAI activity where students are tasked with greeting the therapy dog when arriving at school has been shown to improve school attendance.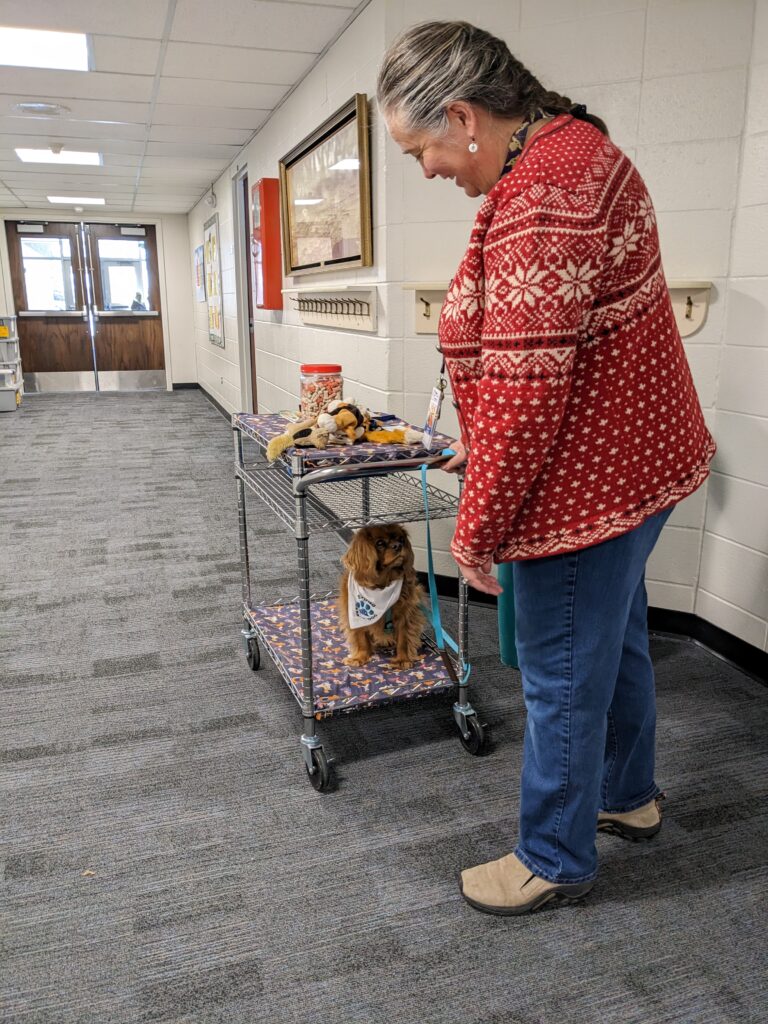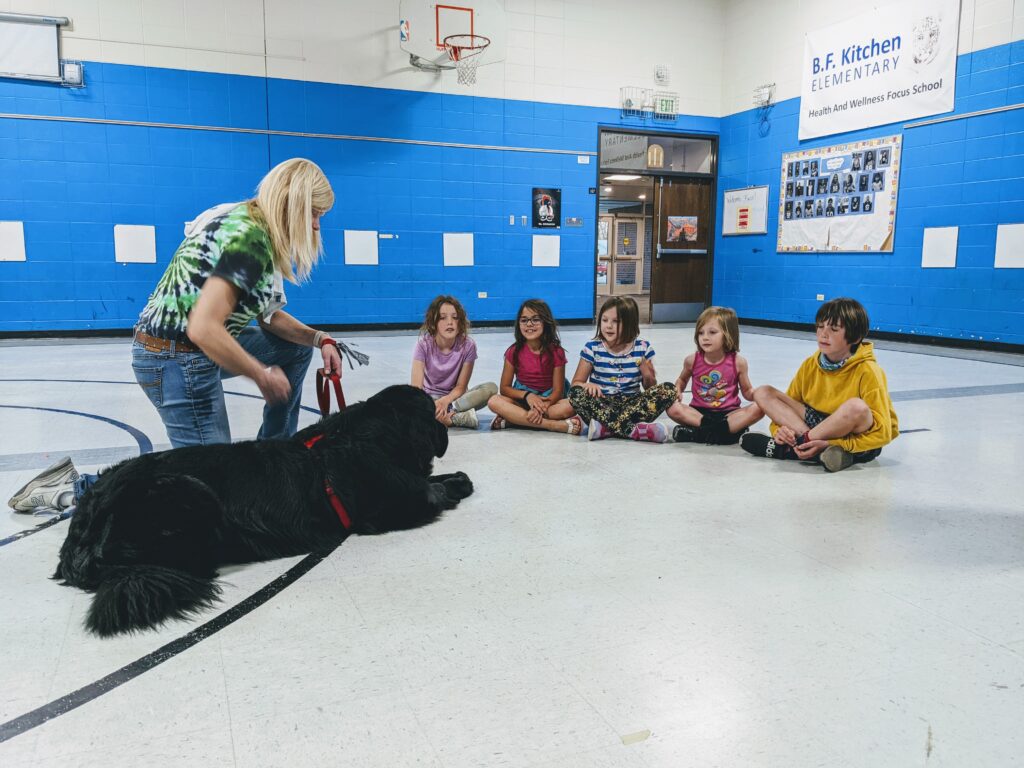 Canine Community Heroes has partnered up with Thompson School District in Loveland, Colorado to provide a school therapy dog training program. What is unique about the program is that interested school counselors, social workers, special educators, and therapists are training their own dogs for future AAI work. The training requirements are much different when a dog is integrated into a complex school environment for extended periods of time. The CCH training model is to build a trusting work partnership between the dog and handler to create a professional therapy dog team. The range of training experiences are equally focused on dog skills and handler skills.
Weekly therapy dog classes are held in the evenings in a school building, preparing dogs to become familiar with the physical attributes of working in a school. Once the teams have progressed to an advanced level, student volunteers are recruited to help round out the formal training process.